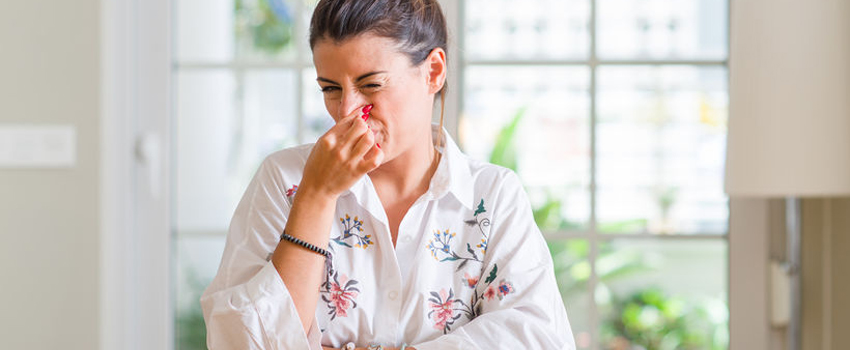 Odor Removal Service
Located in Davis County, Utah, Floodsmen Disaster Cleanup is the best odor removal company around. Unlike many cleaning companies, we are not a national franchise with stores across the nation. We are a locally owned company, dedicated to serving our community. Because we are centrally located in Davis County, we respond quickly to every call we receive. We are here to help you 24 hours a day, 7 days a week, and 365 days a year. We know Davis County, so we can offer more personal customer service. We are accredited by the Better Business Bureau, have many Facebook and Google five star customer reviews, and we are certified by the Institute of Inspection Cleaning and Restoration Certification. The IICRC is a national organization that sets the industry standards for cleaning, inspection, and restoration. Our certification proves that we put in the work and care about doing the best job. Our job is to assure that you're satisfied with the results. After all, your satisfaction is our first priority.
At Floodsmen Disaster Cleanup, you'll always receive the best service from our house cleaning service odor removal specialists.They have considerable experience in the industry.. This experience has prepared them to handle any odor removal job. We care about customers and we've made it our top priority to ensure your safety and satisfaction. Everything we do is in pursuit of excellent results. Repugnant odors can be particularly annoying and we want to remedy the situation for you. With our help, your home or business will be odor free in no time. You'll be able to enjoy your home or place of work without obnoxious odors.
These smells can come from a variety of sources like standing water, food, pets, fecal matter, etc. We'll get rid of the smell and whatever's causing it.
Stage 1: We begin with the initial response. This phase consists of our fast response to your call for help. We'll inspect the affected areas and search for the source of the odor. Once we have completed our inspection, we brief you on what we found, provide you with an estimate, and go over a plan of action with you.
Stage 2: With your approval, we'll start the cleanup process. As soon as possible, we'll remove the source of the odor so that we can get rid of the lingering smell in the building. Our disposal method depends on the type of material we're removing. With biohazardous waste, we'll exercise extra caution so as to ensure everyone's safety involved. No matter what the material is, we'll dispose of it according to IICRC standards. We'll use high quality chemicals to remove any leftover traces of the material and sanitize the area.
Stage 3: When we have thoroughly cleaned the area, We use specialized equipment to dry the area. We want the area to be completely dry once we're done to avoid the risk of mold growth.
Stage 4: Finally, we'll go back over everything for a final cleaning to ensure that we have cleaned the area perfectly.
If your home or business is plagued by an undesirable odor, be sure to give Floodsmen Disaster Cleanup a call. We guarantee to remove the smell quickly so you can utilize the space again.


utah

reviews

top

best

business

near me

local

professional

trusted

residential

affordable