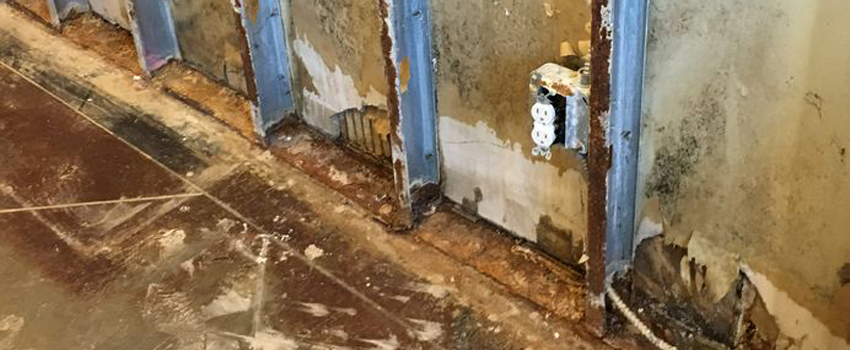 Storm Damage Contractor
If you're looking for a storm damage cleanup expert , look no further than Floodsmen Disaster Cleanup. We are open 24 hours a day, 7 days a week, and 365 days a year to best serve you. To help relieve your stress in this trying time, we will work with your insurance provider through the claims process. If you are paying for your project out of pocket, we will help you with a cost estimate for your damage cleanup and restoration. We are accredited by the Better Business Bureau and certified by the Institute of Inspection Cleaning and Restoration Certification (IICRC). The IICRC is tasked with setting industry standards for inspection, cleaning, and restoration. We're dedicated to providing our customers with the best service possible.
We provide excellent cleanup services after various types of storms. Different storms call for different procedures and technology. We customize our approach to each damage cleanup while utilizing a detailed process for every cleanup.
Our procedures involve four steps:
1. We begin with our initial response to your call. This includes our inspection and estimate of the cost of the damage.. We'll create a detailed plan based on our inspection. This plan includes a timeline and an inventory of the necessary machinery, equipment, and supplies needed to complete the job. In most cases, there are budget alternatives that can be evaluated before determining the full scope of the project. We communicate with you frequently throughout the process. We know it is important that you know what is going on in your home or business.
2. Our second step is the cleaning process. Our attention to detail is vital in this step because your health is on the line. Your safety is our priority. We follow our process to make sure that we don't miss any contamination that may cause you to get sick. We use high quality, safe chemicals during the cleanup to ensure we clean everything to the highest level if industry standards. We also use the most advanced technology in every job so the affected areas are sure to be sparkling clean.
3. Our next step involves drying out the areas that we have cleaned. Leaving excess moisture in these areas can allow mold to grow and cause structural damage and health issues.
4. At the end of our process, we'll do one final inspection to ensure that we have mitigated all contamination and damage from the storm and left the area in pre-storm condition.
When your home or business has suffered storm damage, the best thing you can do is call a professional cleaning company for help. Floodsmen Disaster Cleanup will provide you with the best service, fastest response times, and competitive prices when compared to our competition. For professional storm damage cleanup, be sure to give us a call today!


utah

local

commercial

residential

affordable

reviews

top

best

near me