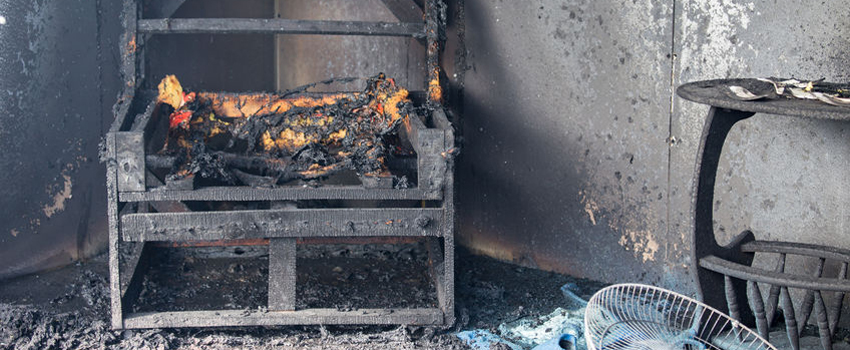 Smoke Disaster Cleanup
If your home or business has any amount of smoke damage, look no further than Davis County's best cleaning and restoration company for top notch smoke disaster cleanup services. Floodsme Disaster Cleanup is a locally owned company, so we're quick to respond to your call. We are available 24 hours a day, 7 days a week, and 365 days a year to best serve you. We have a lot of experience working with insurance companiesIf so let us help if you are making a claim. We can make it much easier for you to navigate the insurance process. If you are paying for your project out of pocket, let us provide you with a cost estimate for your damage cleanup and restoration.
Because our owner was born, raised, and lives in Davis County, We have first-hand knowledge about what matters to Davis County residents. This allows us to create a more personalized experience for our customers. We are accredited by the Better Business Bureau and certified by the Institute of Inspection, Cleaning, and Restoration Certification (IICRC). The IICRC is an organization responsible for setting industry standards for inspection, cleaning, and restoration procedures. Earning this certification over years of hard work shows our dedication to completing every smoke disaster cleanup job to high standards. We have what it takes to tackle whatever smoke disaster you might face.
We only hire the most talented and skilled smoke disaster cleanup specialists at Floodsmen Disaster Cleanup. Our team has years of experience in cleaning up after a smoke disaster. Our goal is to see you back in your home or business, comfortable and safe. We don't want you to worry about other areas being contaminated by smoke or even becoming sick from inhaling smoke. When you use our services, you won't have to worry about us leaving behind any remnants of the fire. Your home or business will be good as new when we're done with it.
We approach every smoke disaster cleanup job differently. No two fires are the same and we like to individualize our process to our customer and the situation.
Stage 1: The job begins with our initial response. This phase includes our quick response and inspection of the damage. In this phase we develop a detailed smoke disaster cleanup plan and prepare an estimate for your approval.
Stage 2: After we formulate a plan that satisfies you, we move on to the cleanup process. In this part of the process, we do the majority of all cleaning needed in this project. We use the most advanced technology in water detection and removal, so we'll be able to more effectively remove any traces of water that might be present as a result of putting out the fire. Our close attention to detail enables us to thoroughly clean the affected areas.
Stage 3: If there is water damage, we deploy industrial drying machines and other specialized equipment to properly dry the area.
Stage 4: From here, we transition into the final cleanup. Again, our close attention to detail will ensure that we've removed every trace of smoke.
When you use Floodsmen Disaster cleanup, you're getting the best service from specialists dedicated to ridding your home of effects of smoke. In Davis County, Utah, we're the company to call for high quality smoke disaster cleanup. With us on the job, you're sure to be satisfied with the results.


home

business

affordable

trusted

prices

reviews

top

best

locations

companies