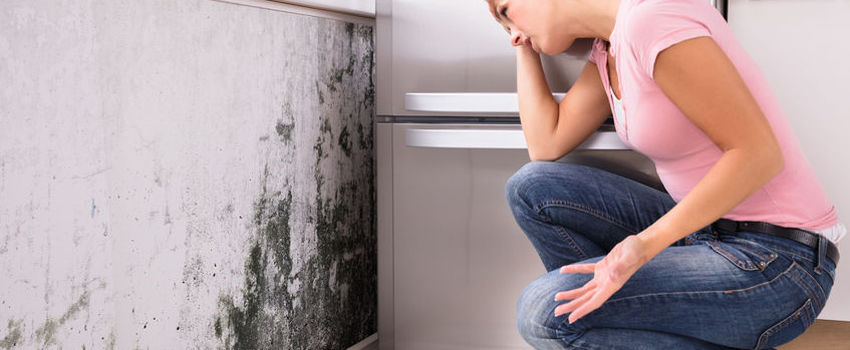 At Floodsmen Disaster Cleanup, we offer various services including water damage restoration, fire damage restoration, smoke disaster cleanup, flood disaster cleanup, mold inspection, odor removal, mold removal, building restoration, sewage cleanup, and storm damage cleanup. If your home or business has recently incurred damage from a disaster, no cleaning and restoration company will get the job done better than Floodsmen Disaster Cleanup. We are the best disaster cleanup and restoration company in Davis County. We are open 24 hours a day, 7 days a week, 365 days a year to best serve you. If you are making an insurance claim, let us know as we have a lot of experience working with most insurance companies. We do it all the time so we can make it easier for you to navigate working with them. If you are paying for your project out of pocket, let us give you a cost estimate for your damage cleanup and restoration.
Water Damage Restoration
Your home or business can incur water damage from a variety of disasters. Heavy rains, plumbing emergencies, broken appliances, and many other issues can create water damage. No matter how your property is damaged, we are here to help remediate and restore your home or business. At Floodsmen Disaster Cleanup we are ready to get your home or business back to pre-damage condition. We are a licensed and insured commercial and residential contractor, so we're qualified to conduct restoration and remediation for water damage in your home or business. We use the latest technology to properly detect and remove water from your home so you can count on the best restoration result.
Flood Disaster Cleanup
Floods are devastating incidents and can cause terrible water damage to your property. Let us worry about how to repair the damage. At Floodsmen Disaster Cleanup, we are skilled in restoring and cleaning your home after flooding. The Floodsmen team is made up of detail-oriented and dedicated people. If you have recently suffered a flood, look no further than Floodsmen Disaster Cleanup.
Mold Inspection
Water damage often leads to mold growth. Mold can be dangerous. If you have mold growing in your home, you and your family are at risk of developing health problems. If you notice water damage and suspect mold, be sure to call Floodsmen Disaster Cleanup for a mold inspection. We have the right people and the right equipment to determine if your home or business has mold.
Mold Removal and Remediation
When your home or business is affected by mold growth, you are at risk of developing various health issues. Our mold specialists are ready to inspect your home or business and devise a plan of attack to remove the mold and remediate the area. We make it our mission to perform a top quality cleanup job. We pay attention to detail and make an extra effort to protect unaffected areas and furniture.
Sewage Cleanup
Sewage problems can erupt for a number of reasons including leaking or burst black water pipes, sewer lateral line blockages, and backed up toilets. If you have a sewage problem, Floodsmen Disaster Cleanup can resolve it. We are licensed professionals and have the experience and the qualifications to clean up your home or business after your sewage disaster. We will provide you with expert service from sewage cleanup specialists that care and are dedicated to helping your home or business recover from a sewage disaster.
Fire Damage Restoration
At Floodsmen Disaster Cleanup, we are prepared to complete a fire damage assessment and restoration. We use the most advanced technology in cleaning up after fire disasters. Your home or business will be smoke and fire free when we are done with it. We also restore the affected areas to pre-fire condition.
Smoke Disaster Cleanup
With fires comes smoke and with smoke comes damage. When smoke is absorbed by carpet and drywall, the odor can linger. At Floodsmen Disaster Cleanup, we will take care of the damage the smoke has caused in your home or business using high quality cleaning supplies, advanced technology and specialists who care.
Odor Removal
Your home or business may be plagued by terrible odors. No matter where these odors are coming from and how pungent they may be, our odor removal specialists at Floodsmen Disaster Cleanup are capable of removing them. We are skilled in odor removal and will use the safest high quality chemicals and the most advanced technology available. If you can't get rid of an obnoxious odor in your home or business, give us a call at Floodsmen Disaster Cleanup.
Building Restoration
At Floodsmen Disaster Cleanup, we specialize in building restoration. After a devastating disaster occurs, buildings can be left in shambles with various forms of damage and require building restoration services. These services include repairing holes in walls, repairing or replacing fixtures, removing and replacing damaged carpet, refinishing wood floors, and repairing other damage. When you use us for your building restoration and construction services, you'll get excellent service from skilled team members.
Storm Damage Cleanup
If your home or business has suffered damage from a storm, Floodsmen Disaster Cleanup is here to help. We are skilled in water damage cleanup and remediation, fire damage and construction, as well as building restoration, so we can clean up after any storm.