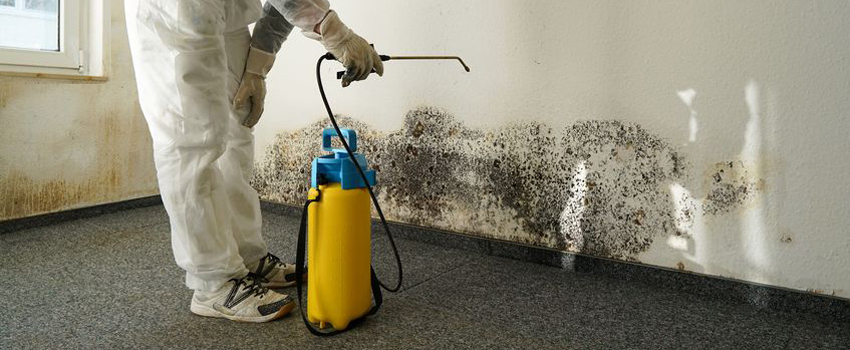 Mold Removal and Remediation
For residents of Davis County, Utah, the best option for effective mold removal and remediation is Floodsmen Disaster Cleanup. Our environmental consultants specialize in removing mold and remediating the affected area to ensure that the mold doesn't return. We are a locally owned business open 24 hours a day, 7 days a week, and 365 days a year to serve our community. We are experts in navigating the insurance claims process. Our experience allows us to help you manage your insurance issues. Whether you are making an insurance claim or paying out of pocket, let us give you an estimate for your damage cleanup and restoration.
We have earned various accolades including accreditation by the Better Business Bureau, many Facebook and Google customer reviews, and certification from the Institute of Inspection Cleaning and Restoration Certification, also known as the IICRC. The IICRC is responsible for setting industry standards for inspection, restoration, and cleaning procedures and processes. By following IICRC guidelines, we complete our jobs to the highest standards. We don't leave mold behind. We have even been called to clean up after other companies have left an incomplete job. Of course, no job is finished until we've established that mold has been eliminated and the area has been thoroughly cleaned. With us on the job, you will never have to worry about an incomplete mold remediation.
At Floodsmen Disaster Cleanup, we only hire the most qualified individuals to be on our team. The Floodsmen team consists of mold removal and remediation specialists licensed in both residential and commercial construction. We have years of expertise that help us effectively perform mold removal and remediation. Our team is led by Ryan Marriott, a Davis County native. He cares about those who live here so he and his team deliver personalized service to the Davis County community. It can be stressful to leave your home or business in the hands of strangers, but you can trust our team of experts. We are the best in the business and genuinely want to help you get rid of mold so that you can better enjoy your work or home.
Stage 1: The process begins with our initial response. This includes an inspection of the mold areas to get a better idea of how extensive the project will be. We'll also formulate a plan of attack and provide you options and estimates of cost. You can choose how you wish to proceed. We'll update you throughout the project so that you know what's going on.
Stage 2: Once you give us the go-ahead for removal, we go to work on removing the mold from the affected areas. This part of the process entails a thorough cleaning of the area with special chemicals to prevent the spread of bacteria and other microorganisms contained in the mold.
Stage3: Next, we will utilize technical drying methods with specialized drying equipment to dry the freshly cleaned areas. When eradicating mold, it is very important to completely dry the affected areas and reduce moisture to the appropriate levels so that mold will not grow again. We follow strict guidelines to ensure the mold will not come back after we leave.
Stage 4: The last stage of our process includes a final cleaning. This step allows us to make sure that we've completely cleaned the area and removed any contaminants.
If your home or business is affected by mold growth, be sure to give us a call at Floodsmen Disaster Cleanup. When you use our services, we guarantee that you'll be satisfied with our results.


companies

top

utah

best

near me

local